Food Joints of Delhi: (Dr. Rameshwar Dayal) There is a tendency of our mind and its associated tongue (tongue) that as soon as we talk about any spicy food, the tongue becomes active and water starts coming in the mouth. If these dishes are Bhalle Papdi or Golgappa, then there is every possibility that the 'watering in the mouth' may become a little more. Gone are the days when in the streets of Delhi, a man would come with a 'shop' full of golgappas and a pot of hot water in the other hand and people used to enjoy his food.
This tradition went on for years in olden times. When the population of Delhi increased and expanded, the shops of Bhalle-Papri and Golgappa started decorating the shops. Now in many areas famous people have started appearing, where people come to eat them. Today we take you to a powerful shop in a wonderful area, whose bhall-papri and golgappas will fascinate your mind and tongue. Dahi-saunth and many more, such Bhalle-Papri are of wonderful taste.
Turning from Connaught Place (Rajiv Chowk) and walking towards Gol Market from the road of Shivaji Stadium, after crossing the red light, you will find 'Odeon Sweets' outside Bhagat Singh Market attached to this road.
There is shop. This is the place whose Bhalle-Papri and Golgappas are considered famous. By the way, apart from moong dal halwa of desi ghee, you will get to eat much more, but the taste and style of Bhalle-Papri and Golgappa is different.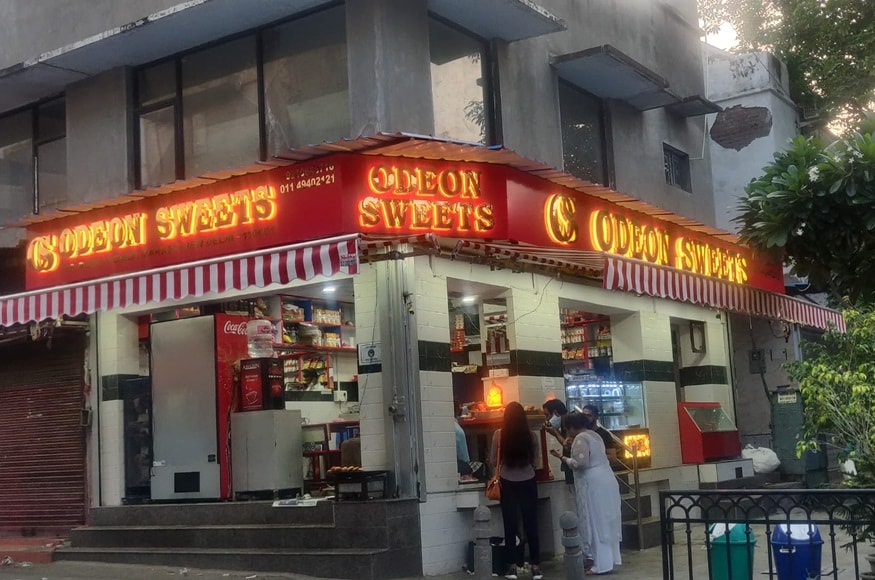 'Odeon Sweets' outside Bhagat Singh Market
There is shop.
When the plate of Bhalle-Papri is presented to you, your mind and tongue will start working. The papdi is broken and placed in a plate, then after squeezing the water of the Bhalla, it is poured into the curd. When the Bhalla starts to sink in the curd, it is lightly mashed and placed on the papdi. Then a layer of boiled chickpeas and potatoes is applied.
After that, salt is sprinkled on top of this papdi and curd and saunth (sweet chutney) and three types of special chaat masala. In the end, ginger slices, kachalu and chopped coriander are sprinkled on this full plate. Seeing this and eating it, you will say that it is fun. This plate of colorful and spicy Bhalle-Papri is priced at Rs.75.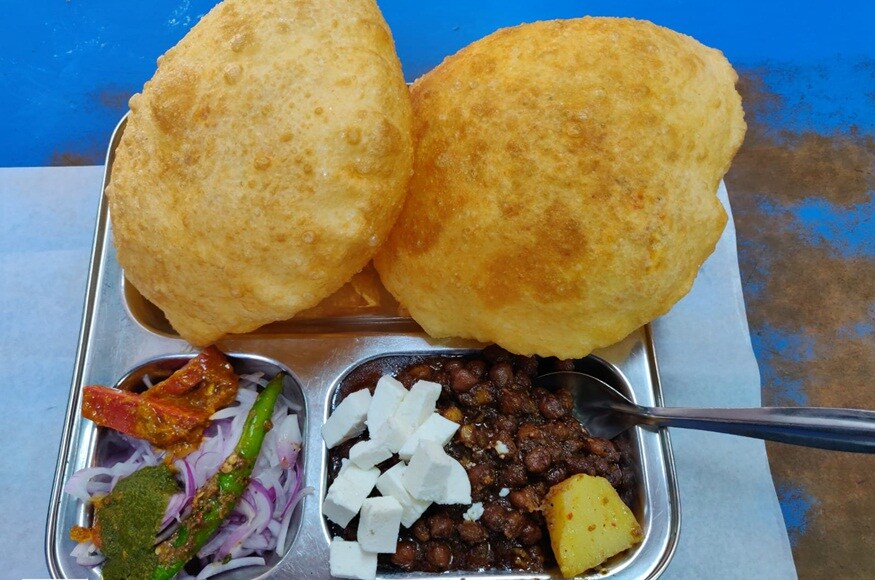 Here a plate of spicy Bhalle-Papri costs Rs 75.
Try eating the golgappas of this shop too. There is only one kind of water. Spicy and spicy prepared by adding asafoetida, mint, amchur etc. When you put thick golgappas in your mouth after filling this water, the taste of the mouth will change. The taste of hot water and golgappa will directly bring peace to the mind. The cost of four golgappas is Rs 30.
Dry Fruits Moong Halwa is superb
We told you earlier that there is a sweet shop and what is available at such shops is also available at this shop. But we will tell you something special. So when you have eaten spicy then this shop
Try eating moong dal pudding filled with desi ghee once. When hot-hot pudding comes with dry fruits in itself, its taste will also add sweetness to your tongue. cost of 100 grams halwa only
60 is Rs. The aroma of this halwa is unmatched.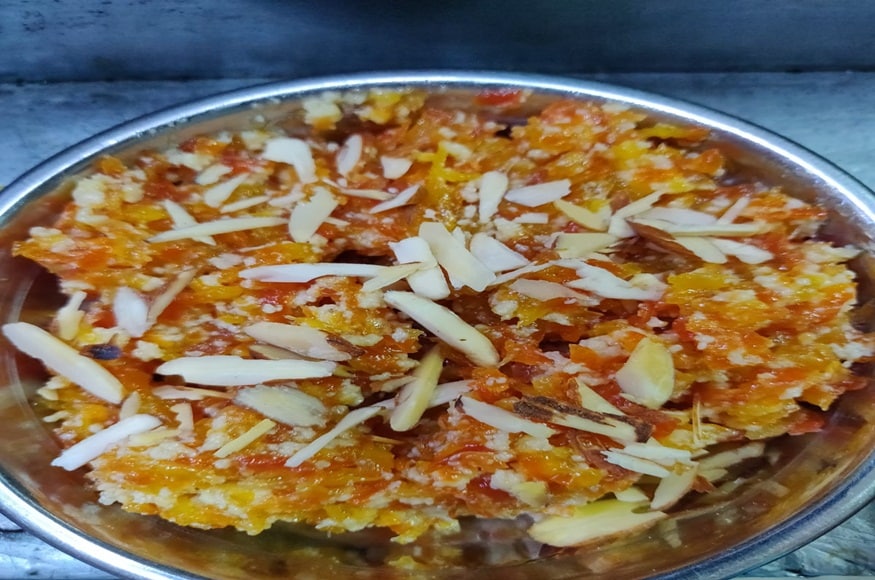 The cost of 100 grams of halwa is only 60 rupees.
While eating, one will feel the smell of moong dal, cardamom, sugar along with desi ghee in the nose. By the way, if you want to eat spicy and hot food at this shop, then you can also try Chole-Bhatura and Tikki.
Years old shop now the responsibility of two brothers
This shop in the well-known area of ​​New Delhi is years old and sweets are being sold here since the beginning, but due to family dispute in between, it remained closed for years. Jaiprakash re-opened this shop in 1993.
Bansal started. Then his son Sudhir Bansal took over this work.
Today his two sons Nishith and Rishabh are giving people a taste of Bhalle-Papri. The shop starts at 8:30 am and continues till 9 pm. There is no holiday at such shops. There is no branch of this shop.
Nearest Metro Station: RK Ashram Marg
Read Hindi News see more online Live TV News18 Hindi website. Know related to country and abroad and your state, Bollywood, sports world, business News in Hindi.
.