(Dr. Rameshwar Dayal)
Famous Food Joints In Delhi-NCR: When we talk about Chole-Kulcha, the picture that comes to our mind, according to that, Kulcha made of maida, which is baked on a griddle and served with dry chickpeas. There is only so many stories of Kulche-Chole. But the Kulcha and Chole we are talking about today is not such a traditional dish which is usually seen everywhere. Basically it is a kind of Punjabi food. of Amritsar area in Punjab also. Now you must have understood. It is actually tandoori kulcha prepared in a blazing furnace and served with specially prepared chole. Today we are taking you to one such shop in South Delhi. The taste of their Tandoori Kulche-Chole is amazing because the family had done the same thing in Amritsar for about 35 years.
From masala, mix to paneer tandoori kulcha is also wonderful
Sarojini Nagar Market adjacent to Ring Road in South Delhi is the famous market of the capital. It is here that there is a shop named 'Kulcha King'. Four types of tandri kulchas are sold in the shop. Mix Kulcha, which is stuffed with cabbage, fenugreek, ginger, onion. Apart from this, Masala Kulcha, in which special spices of coriander, black pepper, carom seeds, ginger, fenugreek are filled. Apart from these, Paneer and Paneer Masala Kulcha are also available. You reach this shop, tell your desire to eat any type of Tandoori Kulcha, it is prepared in front of you and put in a blazing furnace. Whatever type of kulcha it is, it will have a lot of stuff.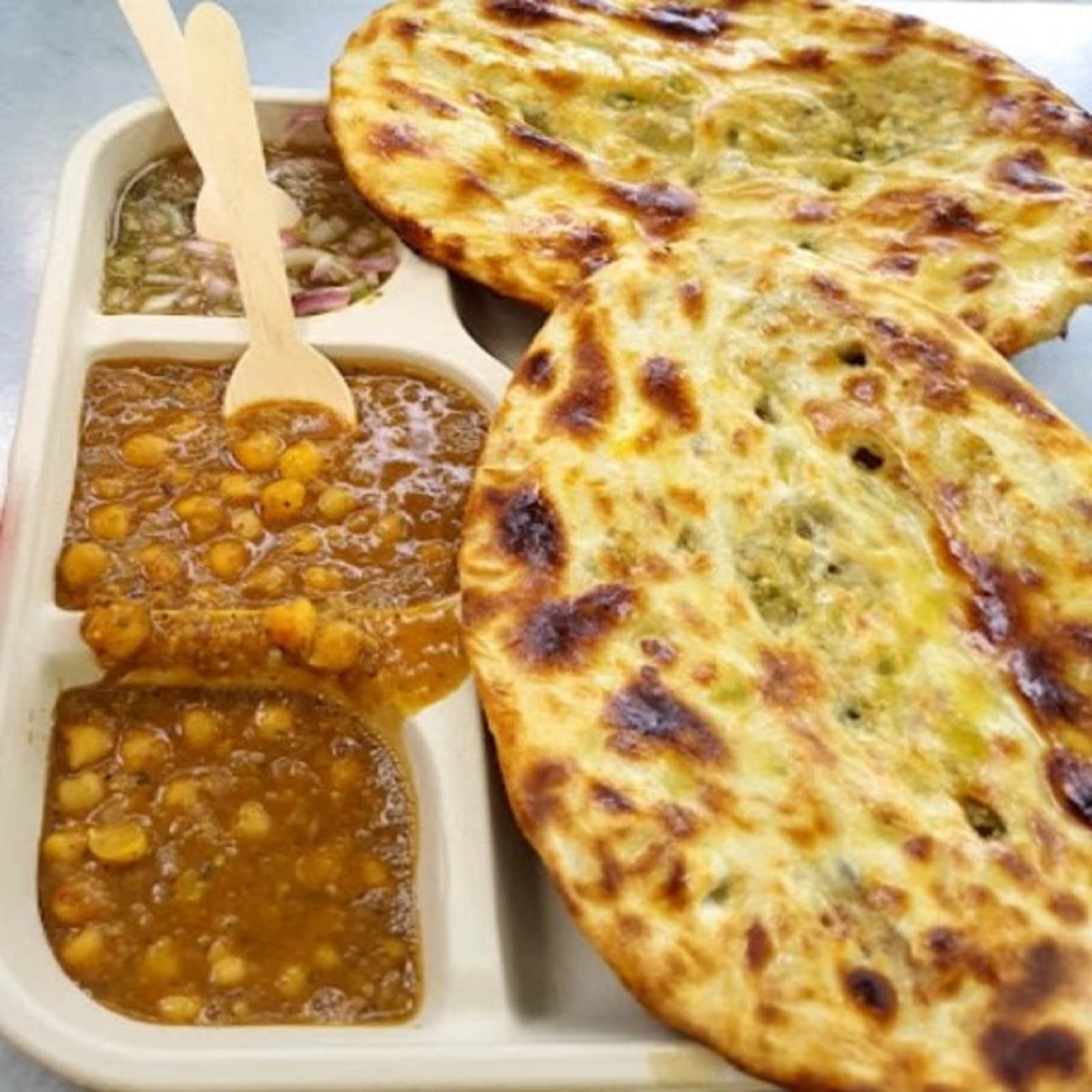 Kulchas are prepared with special spices
After boiling it in the furnace, it is taken out and a lot of butter is rubbed on it, then it is crushed with both hands. The chickpeas that are served with it are special. The reason is that no oil, ghee or butter is used in these chickpeas. These Choles are prepared in water with special types of Amritsari spices. Special chole is served in a plate with two tandoori kulchas. Along with this, sour chutney is also available with finely chopped onions. If you eat Kulcha with chutney then you will enjoy it differently. If you deal with chickpeas, you will experience a different joy and if you keep the confluence of all three in your mouth, you will say wah-wah.
Along with Sardarji, two daughters are also aware of taste.
The specialty of this shop is that no matter how many times you ask for chole or chutney, you will be served continuously. The price of a plate of these two tandoori kulchas ranges from Rs 110 to Rs 150. The fun of Kulchas can be robbed even with a raita worth Rs 20 and a lassi worth Rs 30 at the shop. Sardar Avtar Singh started the work of selling Kulche in the year 2009. The people of South Delhi liked its taste, because it was completely different from the common Kulchas. Today this shop is being run by his son Harjit Pal Singh, along with two daughters, Rhythm and Jolie. Their aim is that there should be no shortage in the taste of Kulchas.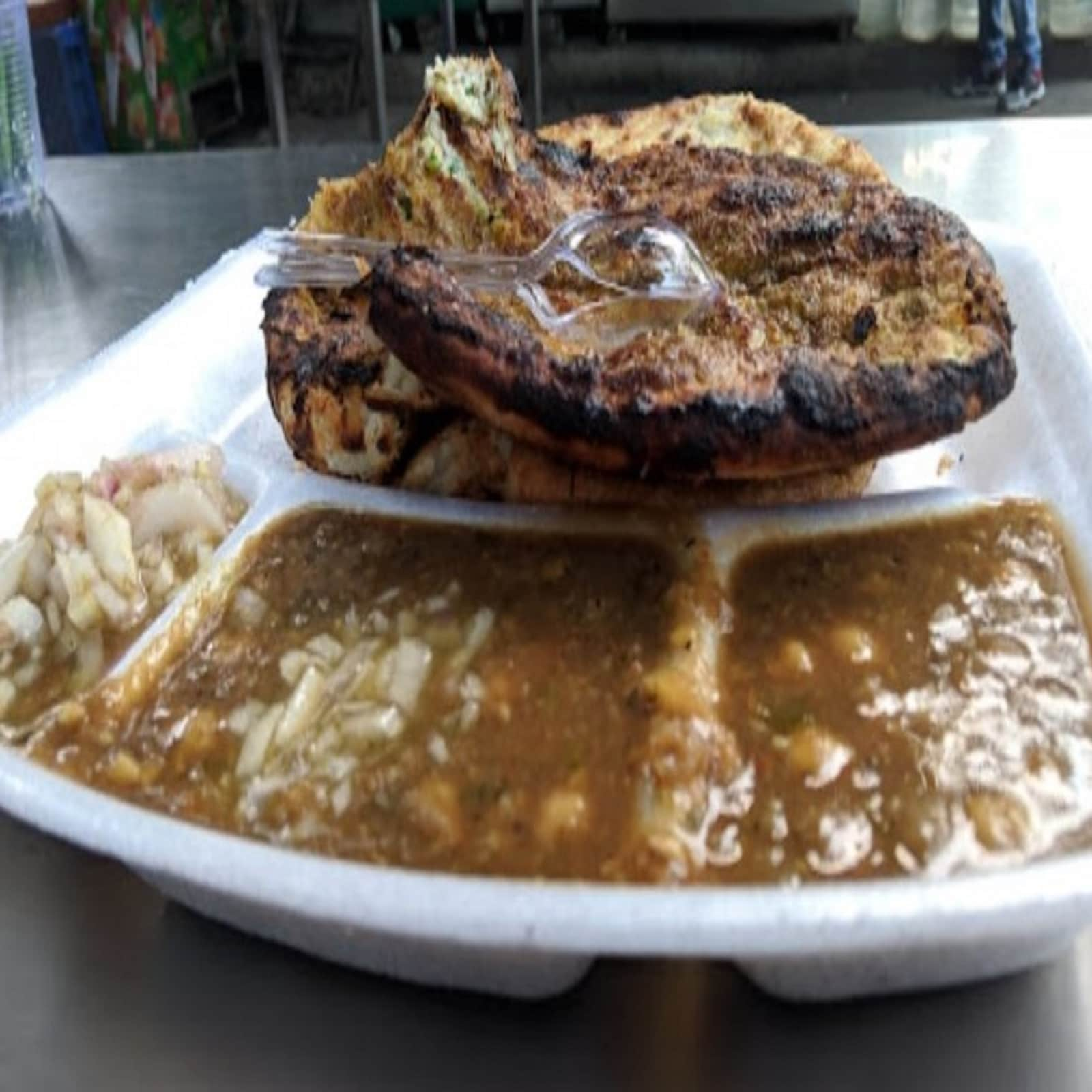 Family sold tandoori kulcha in Amritsar for 35 years
He says that earlier our family members did this business in Amritsar for 37 years. There we earned a lot of name. This work went on in Delhi also. The whole family takes special care for quality control. Their USP is that the taste is completely different and unmatched. People who come after eating believe that such a taste is rarely found anywhere in South Delhi. This shop starts at 8:30 am and continues till 5 pm. Snacks are available at the shop in the evening. There is no holiday.
Nearest Metro Station: Bhikaji Cama Place
Read Hindi News see more online Live TV News18 Hindi website. Know related to country and abroad and your state, Bollywood, sports world, business News in Hindi.
.