(Dr. Rameshwar Dayal)
Famous Food Joints In Delhi-NCR: In the olden times, if you have gone out for a walk, then according to its tradition and social harmony in every state, you used to get cheap and simple food. For example, in North India you will find Puri-Sabzi, Vada-Pav in Maharashtra, Fafda and Dhokla in Gujarat, Idli-Sambar in South India and Momos in Northeast states, but for the past few years a dish has crossed the boundaries of the state and beyond. Their food traditions have been dented. Wherever you go to roam all over India, you will definitely get to eat this dish in its original form. It is a different matter that every state has made some changes in it due to its food and taste, the name of this dish is Maggi.
Somewhere it is being prepared by making soup, somewhere tomato-onion tempering is being done, and somewhere it is being served with egg pudding. This dish changed the character of catering and also gave employment. Today we take you to one such place, where a young man adopted Maggi as a startup and made it tasty and attractive by adding many types of flavors to it.
Krishna Nagar is a very old residential colony in Yamunapar. There are more restaurants for catering in the colony in Ifrat. In one of these, you will see a thia named The Maggi Bowl in Mandir Marg (near Happy English School) located in S block of the colony. Nothing is found here except Maggi, but it is available in so much taste, variety and color that it remains the center of attraction for the people.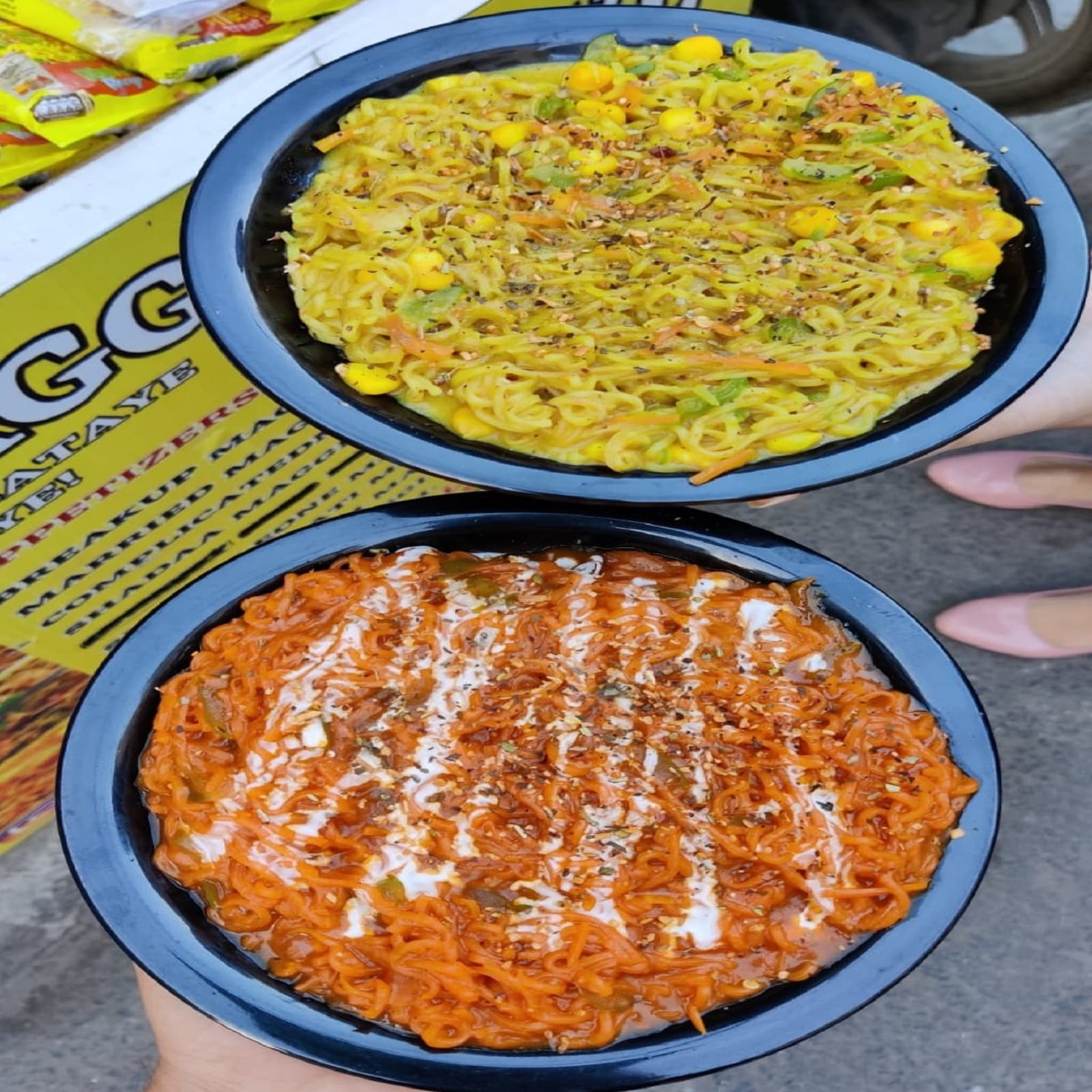 To run his shop, a young man poured many flavors in Maggi and named them accordingly. This name is also strange and also creates curiosity, such as Breakup Maggi, Married, Complicated, Sunny Leone, CarryMinati, Punjab Tadka, Hangover, Afghani, Momos, Nachos etc. About 13 flavors of Maggi are made here, the seller claims that according to the name, the taste is tempered in it.
If CarryMinati Maggi is hot, Sunny Leone is hot and creamy too.
Like CarryMinati is very sharp, Sunny Leone is also creamy with sharpness. If we talk about spicy carminati, then to make it, butter is melted in a frying pan, finely chopped carrots, tomatoes, capsicum are lightly fried. Then the tempering of a whole red chili is mixed in it, after that the gravy is prepared by adding red chili paste, spices derived from Maggi, fine onions and water. Maggi is poured in it, after it is ready, put it in a bowl and serve it by adding cream, special spices and chopped coriander on top. It is very spicy, but the taste is good, momos and nachos Maggi are also liked in this dish. It is very much liked by the youth, their Maggi bowl costs from Rs 40 to Rs 80.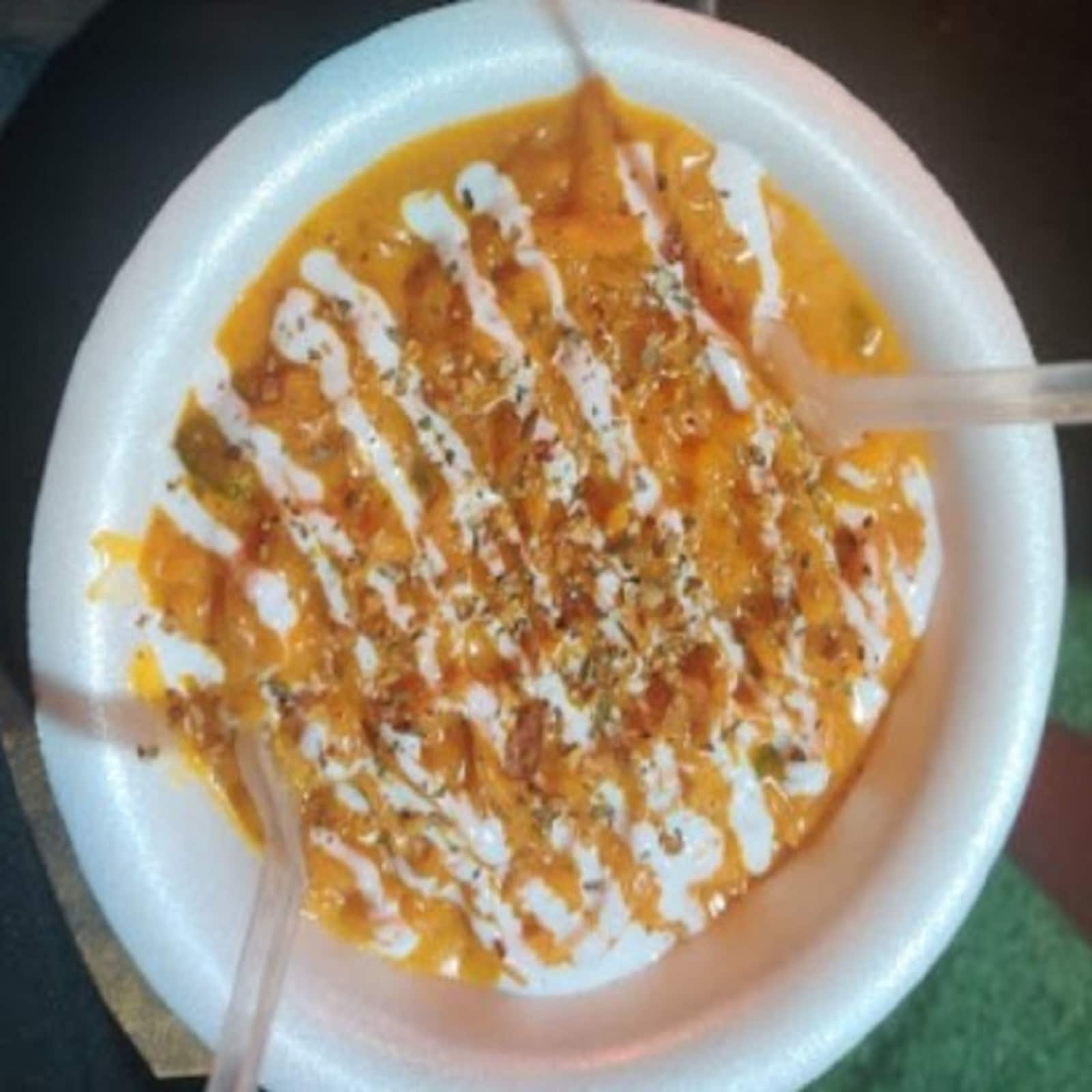 A young man made his dream come true as a startup
The young man Darpan Khurana started this process. He took up this work only last year. Earlier he used to work in BPO of a multinational company. He caught this job before the job crisis due to the Corona epidemic, was a food lover, his understanding of work, passion and hard work paid off, the work went on. Made the system as if you are eating Maggi from the stall of a good company. The youth are very much liked, they decorate at 5 in the evening and work till 10:30 in the night, there is no holiday.
Nearest Metro Station: Krishna Nagar
Read Hindi News see more online Live TV News18 Hindi website. Know related to country and abroad and your state, Bollywood, sports world, business News in Hindi.
.