At present, Pablo Picasso is considered to be the world's most expensive and great painter. He gave new attitudes and new currents to the paintings and together they did such experiments, which were really unique. Pablo Picasso's birthday is today, 25 October. He was born in 1881 in Malaga, Spain. Childhood was not very good. Youth also spent more in Gurbat. Had to struggle a lot. Then when the identity was created, the opulence and wealth started rolling in his feet. Picasso used to wander. Very romantic. As he got older, he became more romantic. This was the reason that at the age of 70, a 19-year-old girl came in his life as a girlfriend. However, he made 07 love in his life declared and more unannounced.
The girlfriends of the famous Spanish painter Pablo Picasso dominated his paintings at different times. whom he loved. He also brought it to the canvas. His girlfriends included Fernande Oliver, Russian ballet dancer Olga Kokalova, Frangswaj Zillow, Jacqueline. Many women remained in contact with him for a short time. But this question has been asked that Picasso had also made a Monalisa in his paintings, who was she. Perhaps the answer is Sylvette David.
It doesn't hurt to say that Pablo was beautiful to look at. His eyes looked beautiful and piercing through. The body was formed. He was short in stature but attractive. He had his first love at the age of 12 years and 06 months. The age of the girl must have been around the same. Pablo started following him. As a result, the girl was sent to another city by her family members.
Picasso quickly fell in love and quickly got bored with him. Every time he used to distance himself from love. But it is true that all his girlfriends greatly influenced the mood of his paintings and paintings. Picasso's paintings took a new turn after every love affair.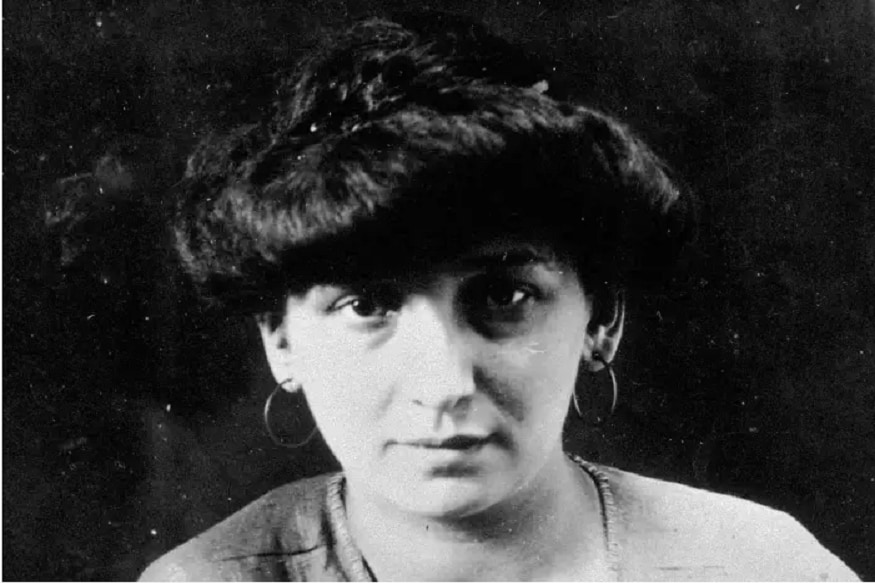 Picasso's first girlfriend, Olivier, with whom he had a lot of controversy.
first girlfriend
Picasso was 23 years old in the year 1904. were struggling. People didn't know. Then his first girlfriend became Fernande Oliver. Then Picasso worked on his famous paintings 'The Rose Period'. It is believed that the woman he carved in his paintings then was Oliver. Both lived together for 9 years. But Picasso's love was very strange.
If Oliver had gone out for a while, he would get upset for her. Started doubting him. If he himself went out somewhere, he used to lock his girlfriend in the lock.
second love
However, in a few years, Picasso started making an identity with his paintings. Along with this, he was also experimenting on style in paintings. He developed a new style, Cubism, about which he is still discussed a lot. He was busy. At the same time, Ava Gull came into her life like a new blow. But she was bold, bold and confrontational, not compromising on every matter in front of Picasso like Oliver.
This love affair was very short. When Ava threatened to leave, Picasso himself distanced himself. Ava could not stand it. She became a victim of depression, psychosis. TB disease too. He died in 1915. It is true that his death broke Picasso. Whenever you see Picasso's Cubism style paintings, remember Ava.
Then the Russian dancer came to life
Then the beautiful Russian dancer Olga Kokalova came into his life. The love affair of both of them also turned out to be strange. Actually Picasso's love affair was with many of Olga's friends. During that time he was attracted to Olga. And so much so that he felt that such love had never happened to him before. Olga was a Russian dancer. He had to rise and sit among the big people in Europe. He also introduced Picasso to the elite circle.
They also benefited from this. However, after some time both of them started feeling that they were not made for each other. They were married in 1918 and separated in 1935. However, in the meantime, many girls came and went in Picasso's life.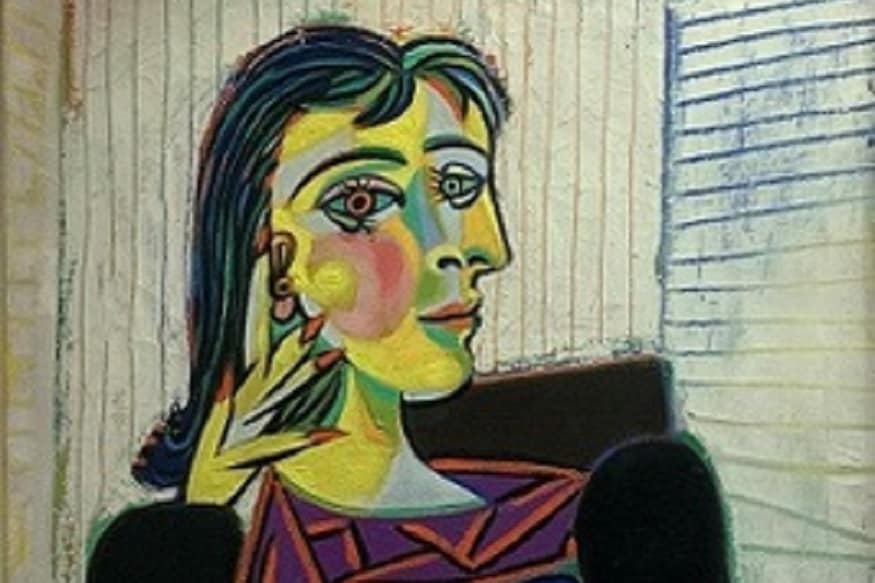 The portrait of Dora Maar that Picasso made. Dora was extremely beautiful, later she joined his sweethearts.
Picasso again experimented with paintings. He used to turn beautiful things into ugly things. His use of colors also became louder and more aggressive.
However, during this time Olga became so upset with Picasso's habits and life that she had a nervous breakdown. She became deranged. The situation became such that he sought divorce from Picasso. They did not do so because they could have lost a large part of the property. Both had a son. After 17 years of marriage, Olga parted ways with her son when she heard that Picasso was having an affair with 17-year-old Walter. There were also reports that she is pregnant. Olga died in 1955 but Picasso never divorced her.
a new girlfriend
Picasso was 45 years old. He also had fame. Money too. He started becoming one of the biggest painters of the world. His paintings were being appreciated in all the countries of Europe. The exhibition was taking place but Picasso was again attracted to new girls. By the end of the 1920s, he was in love with 17-year-old French girl Marie Theresa Walter. Although both initially tried to hide their relationship but it did not happen.
Picasso rented a house in front of his house and gave it to Mary. A few years later, he built a palatial studio. Mary started living there. In 1935, Mary gave birth to a daughter. However, during the days of his relationship with Mary, there was also happiness and enthusiasm in Picasso's paintings. The woman who is seen in his painting these days is actually Mary. Although Mary too sadly left them with her daughter. Although Picasso always helped him financially, but because of them, he also committed suicide by hanging.
Now Dora Maar came to life
On the one hand, Picasso was living with Mary. He had become the father of his daughter but he started getting bored with her and his eyes were charred by Dora Maar. This relationship lasted from 1935 to 1943. Hora was extremely beautiful. She was 26-27 when she met Picasso. It is said that Picasso's great painting Gernica is the culmination of his love for Dora Maar. In this, the face of a beautiful little woman is that of Dora, who is crying in the horror of war. After seven years, Picasso also separated from Dora Mar. Dora was deeply shocked by this.
Picasso was certainly a great painter. Very practical painter. But very weak in case of women. It can also be said that he himself was a psychopath.
Picasso's strange mentality
Picasso always liked situations when two women would fight each other for him. There was a fierce scuffle between Mary and Dora in front of them and Picasso continued to enjoy it while sitting on the chair.
Then 30 years younger lives on the marmite
Picasso was 63 years old, and then 23-year-old Zillow, a brilliant student of paintings, was painted on him. She herself was a wonderful painter. Had she worked independently instead of Picasso, she could have become a much bigger painter. Although he earned a lot of name as an art critic. Later, the situation of Jilo also started becoming insane. She left Picasso after 10 years of living together
After separation, she wrote the book – Life with Picasso, which sold millions of copies. Picasso also moved the court to stop its publication, but he lost in that case.
Frangswaj Zillo, who had been with Picasso in the 1940s and 1950s, also became the mother of Picasso's children. Zillow writes, "I began to think that if I looked at him more closely or stayed with him, half a dozen ex-wives would find their heads hanging.
This is Picasso's second wife Roque, who was 46 years younger than him. But in later years Roque supported Picasso a lot.
Then married for the second time with 27-year-old Jacqueline
Picasso may be getting old, but he was getting younger at heart. It was becoming more romantic. This time, in spite of many sporadic relationships in his life, he had a relationship with 27-year-old Jacqueline Roke. He fell in love at first sight with Roke. He kept giving roses to every row continuously for six months. Eventually the married Roke also fell in love with her.
Then divorced her husband and married Picasso. This marriage took place in 1961 i.e. when Picasso was 80 years old. Roke was not only his wife, old age support, but also his secretary. After the death of Picasso in 1973, there was a dispute about his property.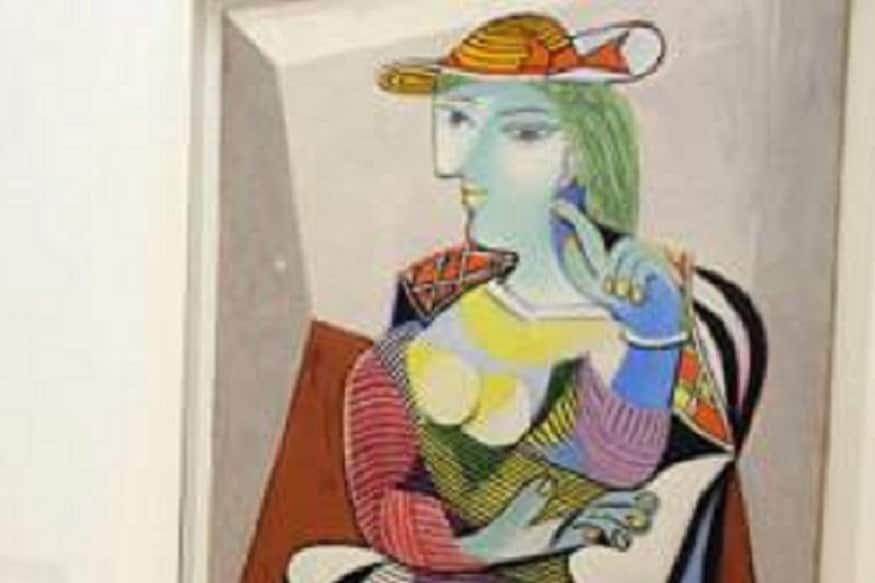 Sylvet David had met him before his second marriage. She was 50 years younger than him. It is said that the original Monalisa of Picasso was the same, with which he made many sketches and paintings.
who was the girlfriend who became his monalisa
Perhaps this thing happened when Picasso did not marry a second time. Then another girl came in his life. Who was 50 years younger than him. His name was Sylvette David. The two met in 1954. Picasso was then an international celebrity. He lived in a luxurious palace in Valeuris, France. After being over 70 years old, Picasso's eyes fell on Sylvette. The 19-year-old had blonde hair and tied a high ponytail on her head.
Just a few months ago, Sylvette and her fiancé Toby Jellineck had come to the city of Valeuris. Her husband opened his own furniture studio there, from where Picasso had bought some chairs. There his eyes fell on Silvet for the first time. He was fascinated. He made a painting of her. It was a simple picture of a woman with a braid of hair and a ponytail.
He then persuaded him to sit regularly in the Silvette studio to make some of his paintings. Picasso made more than 60 sketches of Silvette, which included 28 works of art. Perhaps this was the first time that he had made so many sketches of a particular woman. And this silveryte is called his Monalisa.
Read Hindi News see more online Live TV News18 Hindi website. Know related to country and abroad and your state, Bollywood, sports world, business News in Hindi.
.