New Delhi. The outbreak of dengue fever is increasing in the country. Dengue patients are reaching hospitals in large numbers in many states of the country. At the same time, the death of more than a hundred children and elders has raised concern about this disease. However, a new trend is visible this time during dengue cases. Experts say that two diseases related to dengue are happening at this time more dangerous than dengue fever. This is the reason that this time this disease is fatal and the number of deaths of patients is increasing.
Professor Mridul Chaturvedi, who has been made the nodal officer of dengue in SN Medical College, Agra, told News18 Hindi that in the cases of dengue, it has been seen that people or children did not die due to dengue fever, but the next stage of dengue or Say that Dengue Shock Syndrome and Dengue Hemorrhagic Fever, both dengue related diseases, are responsible for most of the deaths. In SN, most of the cases coming from nearby districts have also been similar in which these two diseases have been found. However, due to dengue reaching the second or third stage and not getting adequate treatment, patients are dying due to these diseases at the local level.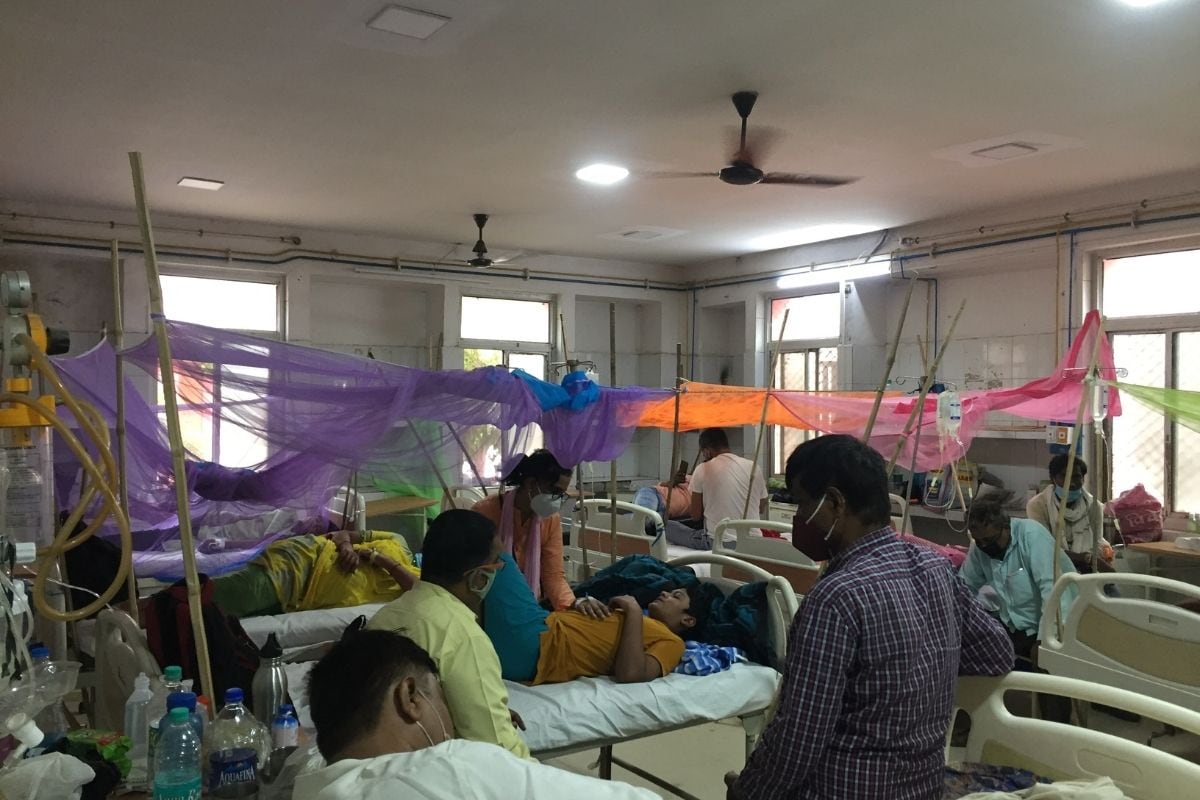 Since August, dengue cases are increasing rapidly in many districts of northern India and especially in Uttar Pradesh.
Professor Chaturvedi says that like Kovid, there is no clear cure for dengue. Mainly after the diagnosis of dengue in the patient, treatment is done on the basis of its symptoms. His every move is monitored and in view of that the patient is given a balanced dose of diet and medicines.
Simple dengue treatment can be done at home too
Pro. Chaturvedi says that according to medical science, dengue is divided into three parts. Classical (simple) dengue fever, dengue hemorrhagic fever (DHF) and dengue shock syndrome (DSS). As far as simple dengue is concerned, it also gets cured on its own at home just like Covid without symptoms. For this, the patient's diet has to be taken care of and no complicated situation should arise. While both the other diseases can be fatal for the patient. The treatment of both these diseases is possible only in the hospital. In these diseases, other parts of the patient's body start getting affected and his condition starts deteriorating.
What is dengue shock syndrome
Dengue shock syndrome is an extension of dengue itself. It occurs in the second and third stages of dengue fever. It starts when the patient's fever does not subside for several days and body pain also starts. Lips start turning blue. Red rash and rash emerge rapidly on the skin. Also, the patient's pulse starts moving very slowly. In this, the patient's nervous system starts deteriorating and he almost comes into a state of shock. That's why it is called dengue shock syndrome. It is also necessary to measure blood pressure during dengue. If BP starts decreasing then the situation becomes serious. In such a situation, it is most important to get the patient admitted to the hospital.
What is Dengue Hemorrhagic Fever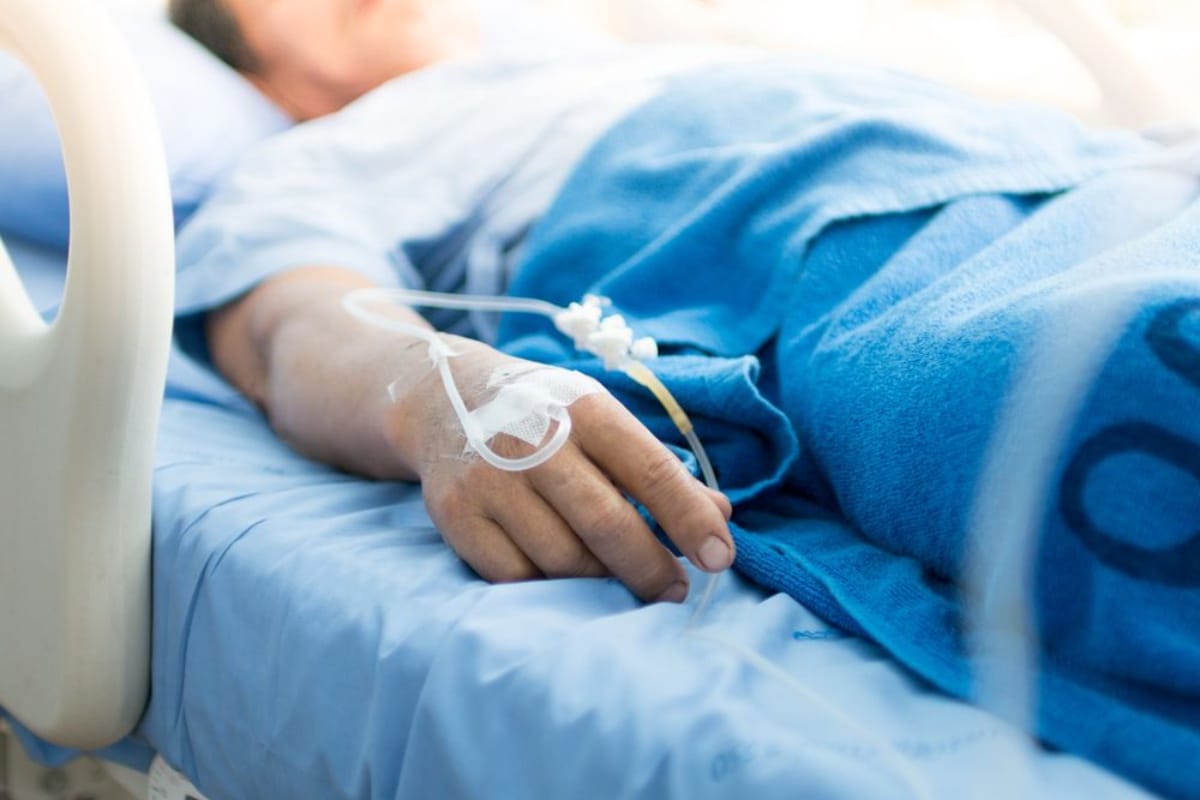 The maximum number of dengue patients have been found in four years. Also dengue shock syndrome and hemorrhagic fever are also dangerous this time. (symbolic photo: Shutterstock)
If dengue fever increases and then bleeding starts inside or outside the patient, then it becomes dangerous for the patient. Due to the bleeding in the blood arteries in dengue, it is called Dengue Hemorrhagic Fever. Blood starts coming from the patient's ears, nose, gums, vomit or stool. Such a patient has to be very restless and his platelets and white blood cells fall very fast. Dark blue or black colored large patches appear on the skin.
Children dying in just one day
Dr. Himanshu Mishra, an epidemiologist posted in Mathura, says that dengue shock syndrome and dengue hemorrhagic fever are so dangerous that children are dying within a day after being exposed to them. They say that the deaths due to dengue in the vicinity of Mathura are due to this reason. When children who have been in fever for several days start losing their senses, then the relatives bring them to the hospital and it becomes very difficult to save the children or elders who have reached the serious condition of dengue. In such a situation, it is necessary that special care should be taken of the symptoms of dengue patients.
Keep this in mind about dengue
. If the child or elder has fever, then give him paracetamol and take care of protection from mosquitoes along with giving liquid diet at home.
. Keep checking the BP of the fever patient frequently. Also, if you have a child, keep asking him whether blood is coming from anywhere. If any such symptom is seen, contact the doctor immediately.
. If the fever is coming down in a day or two, then there is nothing to panic, but if the fever is increasing then bring it to the hospital and show it to the doctor.
. If the child's body is getting rashes along with fever, he is going into unconsciousness and he is getting chills and shivering then these symptoms are bad. In such a situation, bring the child to the hospital without delay.
. Keep children dressed in full sleeve clothes, protect them from mosquitoes. Do not allow water to stagnate anywhere. Take care of cleanliness.
Read Hindi News see more online Live TV News18 Hindi website. Know related to country and abroad and your state, Bollywood, sports world, business News in Hindi.
.