(Dr. Rameshwar Dayal)
Delhi Breakfast: You must have enjoyed Chole-Bhature-Kulche, Bedmi-Puri, Poha-Jalebi many times as a breakfast. But today we are introducing you to such a breakfast, which you will be surprised and curious after reading about it. Actually this is a breakfast of Old Delhi. Very sattvik, fun and full of virtues. The special breakfast consists of white butter (Nuni Ghee), bread and spicy buttermilk. In the area of ​​Old Delhi where this breakfast is available, there is a lot of demand for it, now 'Chatores' from all over Delhi have started reaching this shop.
White butter inside bread, along with a glass full of buttermilk
The Dharmapura area of ​​Chandni Chowk is very famous. This area was once famous for havelis. In this Dharmapura, there is a Digambar Jain temple on one side and on the other side the mosque will be visible. There is a shop of 'Jain holy buttermilk store' just near these two religious places. Small shop, but known as a good breakfast. Now pay attention to breakfast as well. The shopkeepers themselves make white butter by asking for milk. This white butter is put on the bread and it is wrapped in the whole bread.
Then black salt and roasted cumin seeds are sprinkled on this butter wrapped bread. A bread is placed on top of it. It became a part of breakfast. As a second part, you are offered a glass full of spiced buttermilk along with it. Now tell us why we would not like to taste such 'amazing' breakfast.
None of the 'side effects' as seen in breakfast in Delhi
It is up to you how much white butter you would like to eat in a delicious and hygienic breakfast. If you want bread with 25 grams of butter, then it is available for Rs 25. If you think that if there is more butter in the bread, then you will enjoy it, then you can make the taste amazing by applying 50 grams of butter for 40 rupees. A glass of spiced buttermilk costs Rs 15. We claim that you can hardly find such a delicious, hygienic and delectable breakfast anywhere in Delhi at such a low price. If you want white butter then it is spot on here for Rs.650. Meaning, have breakfast here and make your loved ones feel happy by taking healthy butter at home.
Work started 63 years ago with buttermilk
This shop in Old Delhi is 63 years old. This shop was started by Lala Manderlal Jain. Actually, there were many confectioners selling milk in the area, so Lalaji started the work of buttermilk. After a few years, when his son Sunil Kumar Jain took over this work, he also added the work of bread butter. Just then his breakfast became very famous.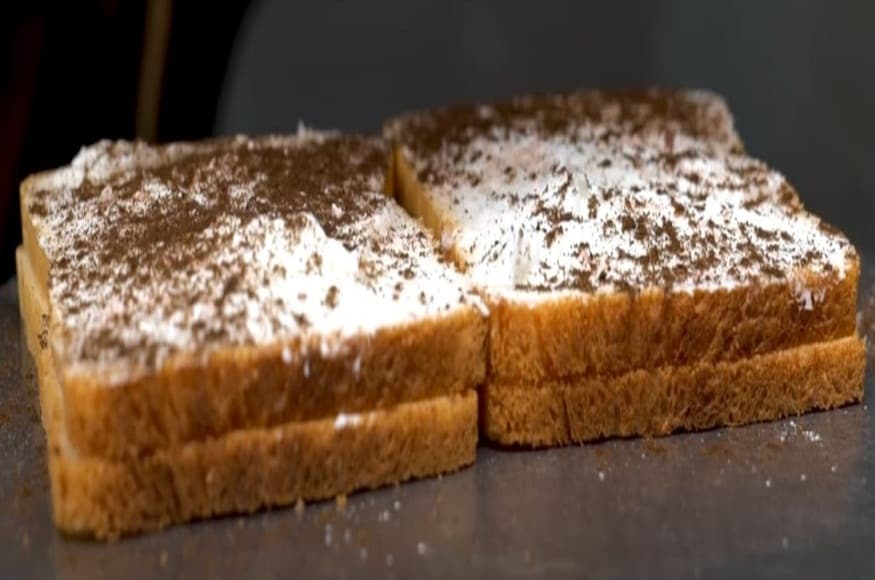 Today his son Rohit Jain is running his ancestral business. They say that for years, we ourselves bring milk from dairy, freeze its curd, take out butter from curd and make people taste it. Nowadays a branch is also near Baburam School located in Shahdara. The shop opens at 8:30 in the morning and ends at 2:30 in the afternoon. The shop has no holidays.
Nearest Metro Station: Chandni Chowk
Read Hindi News see more online Live TV News18 Hindi website. Know related to country and abroad and your state, Bollywood, sports world, business News in Hindi.
.