Food Joints of Delhi:(Dr. Rameshwar Dayal)The word 'Khomcha' is also very popular in the cuisine of Delhi. If someone says that at some place that Khomcha shop is very famous, then suppose he is talking about such a shop, where only chaat-dumplings will be available. Today we are going to take you to one such 'Khomche Wali shop'. Since it is located in the posh area of ​​West Delhi, then its chaat dumplings will be something 'roy'. The meaning of Shahi is to be believed that not only will the food be superb, the prices will also be different. One of the specialties of this shop is that the dish sold there may look spicy, but it will not be spicy in taste, as seen in the food found in Old Delhi or other places.
Every dish of Khomche is delicious
The West Punjabi Bagh area of ​​West Delhi is slightly different from other areas. There are big rooms and great markets here. Now the mood of the people living in these areas is also a bit. If you go to the Central Market here, you will see a shop 'Gupta Chaat Bhandar'. Since it is a corner shop and is red, it will stand out. If you look at the dishes being made in this shop, you will feel that it will be very spicy, but it is not so. The food found here is such that even children like it very much.
enjoy chole with tikkis
We have told you that this is a stall shop. This means that chaat-dumplings are definitely there. So we would like to tell you that the crispy tikki of this shop is very famous. When it is deep fried in a separate pan and served with spices and other ingredients and chickpeas, its taste is enhanced. Chole with tikki is its USP. Its price is Rs 140.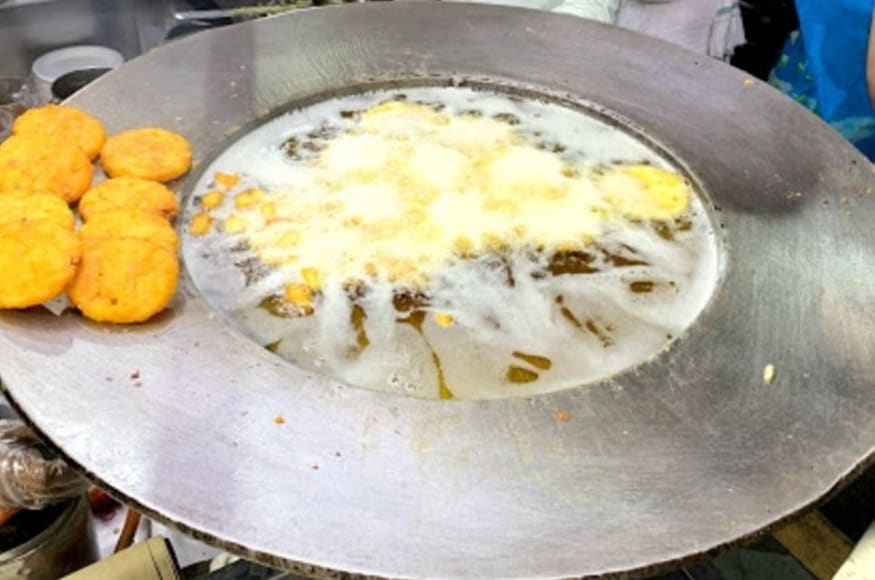 Aloo tikki is getting Rs 140 a plate here.
Now if it is tikki, then there will be potato chaat too. Yes, of course it is. Potatoes are also deep fried. After that, if they are served wrapped in spices and chutney, then they give different fun. At present, its price is also running at Rs 140 plate. When the Dahi-Bhalle and Bhalla-Papri here are decorated and presented in a big plate, they feel like eating them immediately.
Varieties changed with changing times
Time is changing rapidly and food is also changing, so Gupta ji added some more dishes to increase the variety in his shop. These include arc and roll so that when people come, the whole
Eat only a full stomach, because chaat-dumplings fill the stomach only a little. These include Chili Garlic Chaap, Malai Chaap, Grill Chaap and their rolls. The variety is continuously increasing. The price of all these is above 200 only. This dish is also great to eat, but do not expect spicy food from this shop.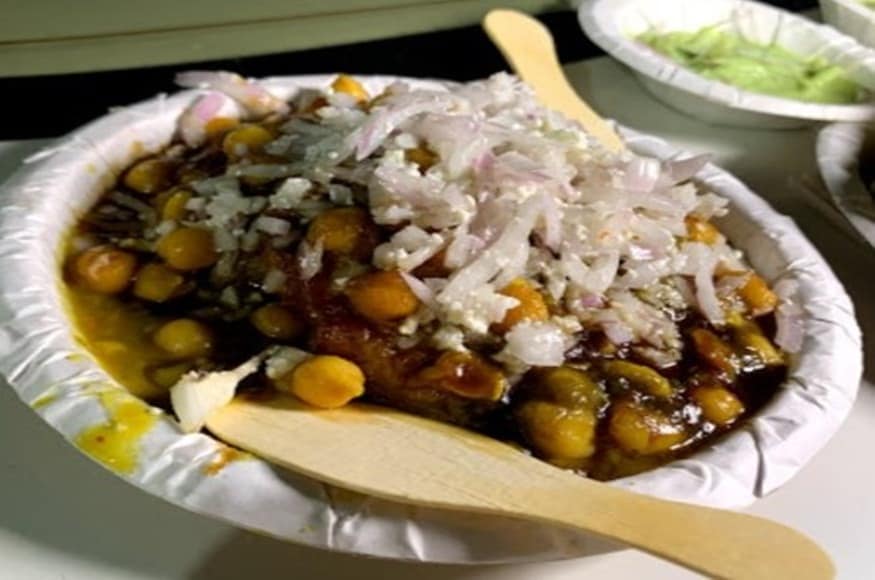 With the changing times, new dishes have also been included here.
About 45 years ago, the work of Khomche was started by Subhash Gupta by planting a street vendor. Gradually it expanded. Today this shop is being handled by his grandson Brajesh Gupta. They say that purity is in our DNA. That's why our shop is running. There is also a branch of Gupta ji in Vikas Puri area. The work in the shop starts at 10 in the morning and lasts till 11 in the night. There is no holiday.
Nearest Metro Station: Shivaji Park
Read Hindi News see more online Live TV News18 Hindi website. Know related to country and abroad and your state, Bollywood, sports world, business News in Hindi.
.